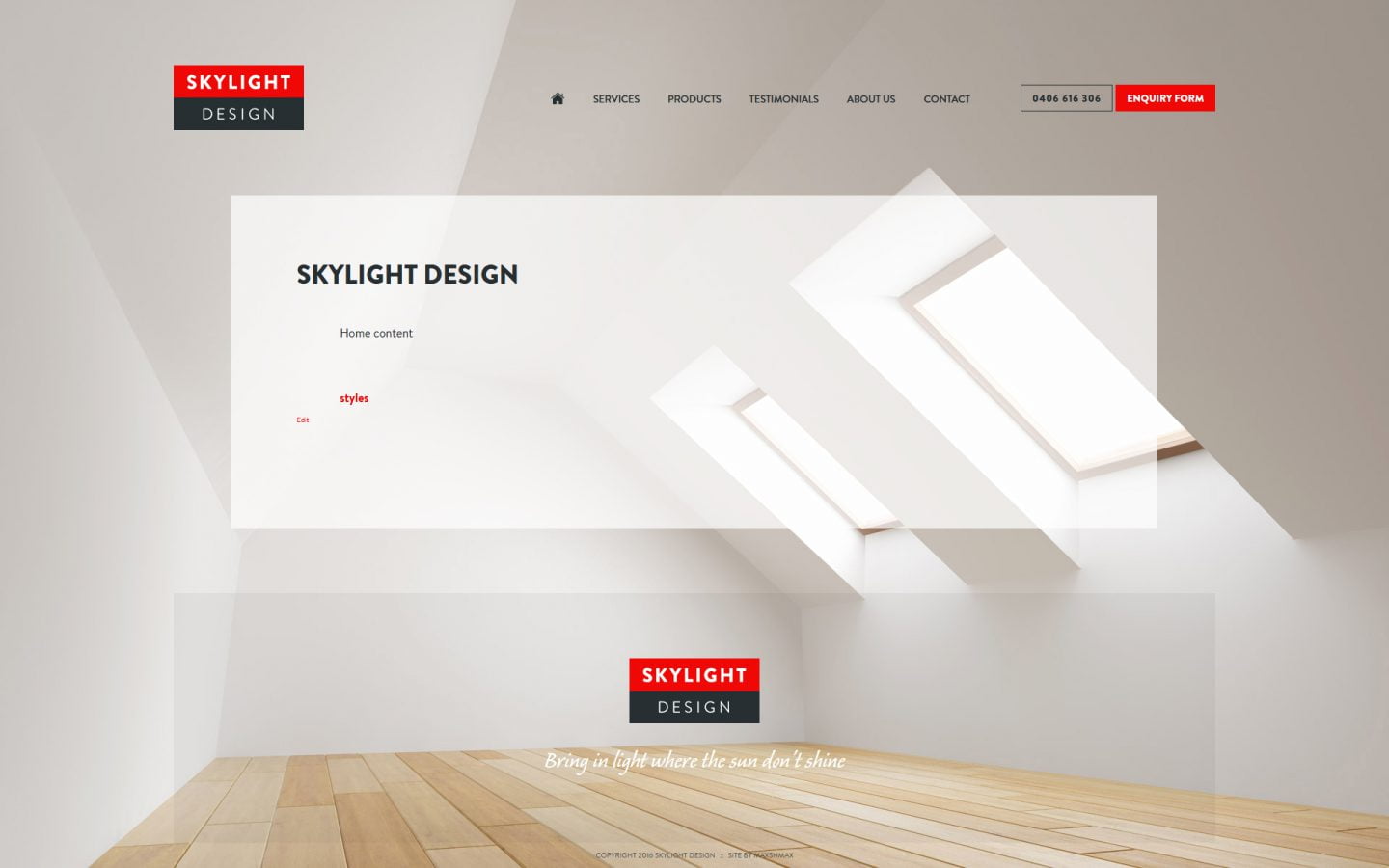 Empty Home Page on Desktop
New Website Design
Theme for Skylight Business
This is a theme I designed for a skylight business that was never used.
I found that amazing stock image that makes a great background. On wider screens the background is fixed in place and the content scrolls over it.
Have a skylight business? Want a new site? Let's talk!
I also did some different logo designs…